Waterfront Picnic Hampers
Dining inside is great. But it's no picnic.
Brisbane has 283 days of sunshine a year. You should use at least one on a picnic
Looking to increase your melanin intake? We have just the thing for you. We have the best way to enjoy sunny afternoons in Brisbane: riverfront picnics, cold beers, and good company. We'll take care of the food & drinks if you bring the friends! Make the most of River Quay's spectacular views of Brisbane CBD and settle down on a picnic rug on the rolling slopes of the River Quay Green, directly in front of The Jetty. Our picnic hampers are the perfect way to spend an afternoon outdoors.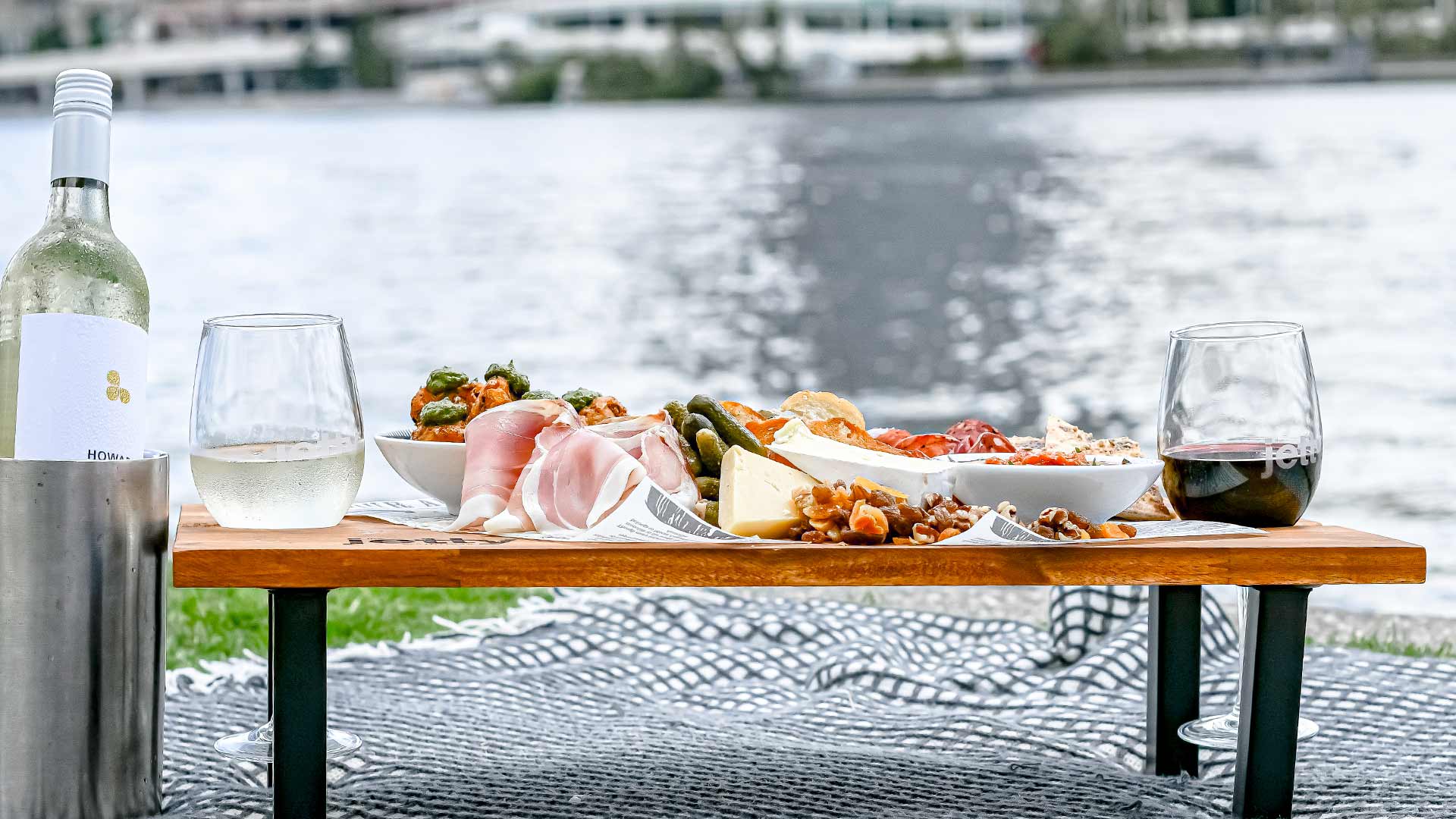 Grazing Board
Salami, Prosciutto, Olives, Pickles & Crackers
Hummus, Dukkah, Toasted Pita (GFA & VG)
Spiced sweetcorn fritters, Chimichurri, Brie & Cheddar (GF & VG)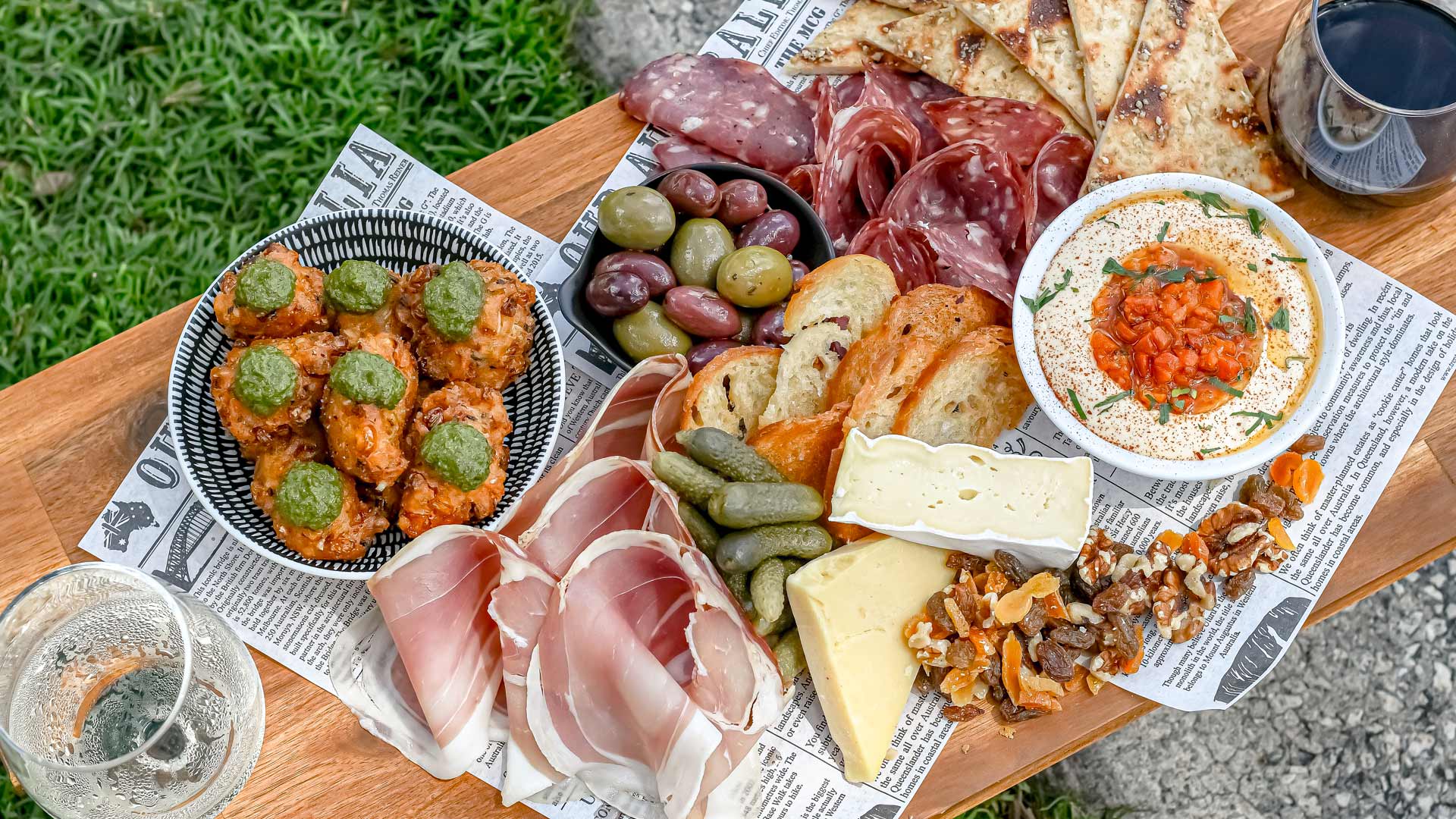 Grazing Board
Salami, Prosciutto, Olives, Pickles & Crackers
Hummus, Dukkah, Toasted Pita (GFA & VG)
Spiced sweetcorn fritters, Chimichurri, Brie & Cheddar (GF & VG)